If you follow developments in Beijing's worldwide espionage and influence offensive, you've probably heard that the FBI opens a case regarding China every 10 hours (the 2020 figure) or 12 (2021). Doing the math, 8,760 hours per annum means something like 876 new cases a year, or in the updated version, 730.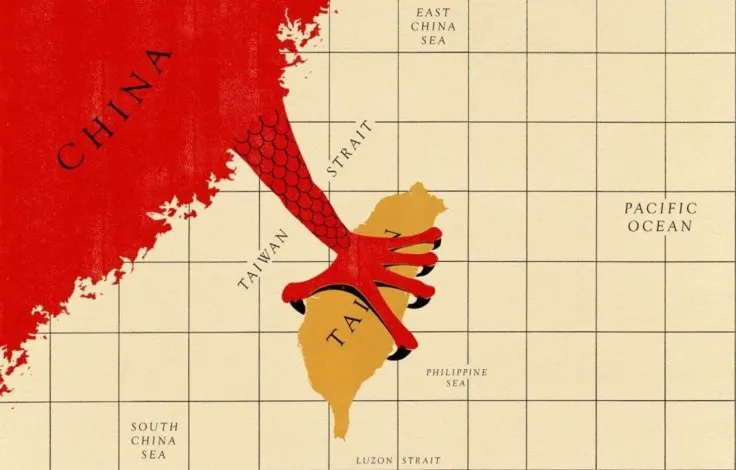 The Communists have long had an espionage advantage over the Nationalists and their successors, but widespread Taiwan defeatism adds to their leverage.
These are only the new cases, not the total figure for open investigations—which could add up to several thousand, as such inquiries can last for months or years without resolution, public or private. Beyond the small number of cases the Justice Department brings to indictment and trial each year, it does not say how many cases it has closed.
The numbers suggest an overwhelming challenge, even as the Bureau bolsters its efforts to combat Chinese counterintelligence, counterespionage, tech transfer, and other matters—not to mention its drive to recruit special agents with Chinese language skills.
But if you think America has a tough nut to crack, consider our brethren in Taiwan. There, the Republic of China, as it's formally known, is battling an astounding onslaught of Beijing's spies. Such subversion raises the question of whether Taiwan will really be able to defend itself during an invasion until help arrives from the U.S.—or even whether it will fight.
In 2017, Taiwan's National Security Bureau publicly estimated that 5,000 mainland spies were operating in Taiwan. When SpyTalk interviewed former ROC senior intelligence officers in Taipei in May, one of them said the real number is closer to 2,000 to 3,000. But even that more modest figure is a lot of spies for Taiwan, an island the size of Belgium with a population of 24 million.
Whatever, these numbers are not universally accepted, nor is evidence offered to support them. But occasional revelations do not contradict Taipei's official claims, and some of those cases are alarming. One involved a former Taiwanese Navy rear admiral, and another earlier this year implicated a retired Taiwanese Air Force colonel and six accomplices. Other significant cases were described in a 2021 Reuters investigation.
For the full article, see www.spytalk.co, here.