The non-communist Chinese press buzzed last week with rumors that the Chinese Communist Party (CCP) plans to reorganize its IC (intelligence community). They will allegedly merge the Ministry of State Security and the Ministry of Public Security together into a new organ directly under the CCP Central Committee.
China Times cited Ming Pao (Hong Kong) here, saying that a new super-security organ will be placed under the CCP Central Committee. The name: the "Central Internal Affairs Commission" [中央内务委员会, Zhongyang Neiwu Weiyuanhui].
That would be a commission, at the level of the Central Military Commission, NOT a higher-ranking CCP department, like the Propaganda Department and the Organization Department of the Party.
The usual Falun Gong-affiliated sources have carried the story, which also is covered on Radio Free Asia (RFA). Supposedly, this reorganization will be announced during the "two sessions" (the NPC and the CPPCC) beginning this week, on Saturday 5 March.
This sort of news is troublesome because no sources are ever cited. The information, even if completely accurate, will in any case be kept secret by the CCP until the last second.
I polled four scholars who have long studied the organs of Chinese state security. None had heard any information to confirm or refute the idea of another PRC IC reorganization. The last reorg was in 2015, creating the PLA Strategic Support Force, and before that, in 1983, when MSS was founded.
"Possible but not probable" said one. "It makes sense," said another, since Xi Jinping seems to favor consolidation of Party control due to longstanding issues of corruption in the ranks: web search MSS former Vice Minister Ma Jian, for example.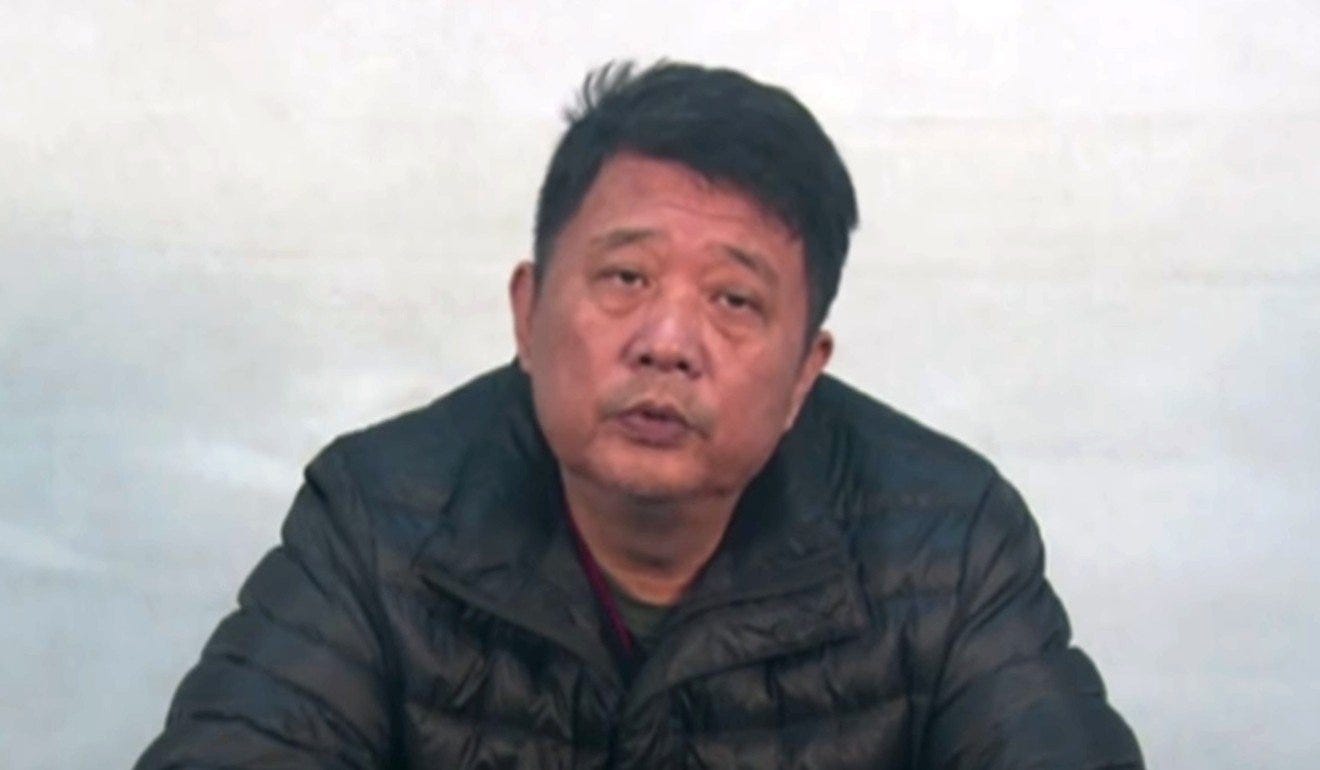 Another China analyst from the Paris-based organization Intelligence Online offered a similar view. While there is no evidence that this reorganization is in the works, she said that this seems consistent with Xi Jinping's continuing efforts to reduce the margins of "untrusted functionaries."
For more, see the article at Spytalk.co, here, where you can find numerous pieces on China, Russia, and our very own national security state.
That Balloon (or Those Balloons)
If you're not sick of balloonery, take a look at this piece that I recently published on SpyTalk. It attempts to assemble the important stuff about that ordeal, and also this Defense One article by my comrade Thomas Corbett at Bluepath Labs.
Speaking of American companies helping China's defense industry, watch for an upcoming article on Defense One. It will show how the business model of certain American high-tech companies is ideal for Chinese entities trying to evade US export controls.
As always, feel free to pass information this along to any interested party. Or Party.